Veterinary Clinic Nicea
Located in the center of Nice
Veterinary Clinic in Nice
Located in the center of Nice, the Veterinary Clinic offers its services of medicine and general surgery, as well as specialized care for your pets.
We sell a large range of general and specialized food from Royal Canin, Hill's and Virbac (More than 160 products always available). You can also find several products including Hygiene
3 veterinarians with complementary skills work together so that your animal can be cared for in the most complete and optimal way possible.
The team also includes 5 Veterinary Care Assistants who are at your service, welcome you and plan appointments with you, help us in our daily tasks, ensure the supervision and care of your animals and can advise you on any subject.
Monday to Frday from 9:00 am to 7:00 pm
Saturday from 9:00 am to 1 pm or 6.00 pm.
Because your pet doesn't speak and because you're in the best position to inform us about your companion's wellbeing, we take great care in LISTENING to all your observations and concerns.
Care is the heart of our profession: we will use the most appropriate complementary exams and the latest evidence-based medecine to reach a definitive diagnosis ensuring, whenever possible, the best treatment for your companion. All our efforts aim to make your pet's stay at the clinic very pleasant.
Fighting pain, whether physical or mental, acute or chronic, is our priority.
We have the means to detect, quantify and manage it.
We design our premises to meet the needs of each species and are the most welcoming and comfortable way possible.
A young and dynamic team at the service of your animals
The NICEA team includes 3 veterinarians and 5 Veterinary Auxiliaries who combine their skills and passion for animals to serve the well-being of your companion. Lucky ", the clinic's mascot will also welcome you.
We try to make your stay at the clinic, and theirs, as pleasant as possible despite the medical problem they may be experiencing and the "stress" that this condition may induce.
The whole team is at your service to ensure your visit happens in the best possible conditions.
We speak : 🇫🇷 French, 🇬🇧 English 
Choose the Nicea veterinary clinic
Our Experience and History
The veterinary clinic Nicea was founded in 1994 by Dr. Philippe Maynard with the primary objective of providing your animals the same quality of care that we would provide to our own animals.
Dr. Sophie Lisbonne joined his team in 2006 and both have combined their medical and surgical skills to fulfill this goal. Dr. Fabrice Sclavo, also motivated by the same dynamic, completed the team in 2015 and trained in orthopedic surgery with Dr. Maynard who has retired since May 2018. He is currently pursuing a specialization in orthopedic surgery.
Dr. Marine Perey joined us in 2022, she graduated in Maison Alfort.

Finally our assistants, with many years of experience, are on the front line to advise you and help us in the quality of the care provided to your animals
The clinic and its members have always had a "family" atmosphere, within the team and with our clients and patients.
We share our expertise and skills to best meet the medical and / or surgical request of your pet, while taking care in minimizing the "stress" of examinations or hospitalization.
Each patient is followed and accompanied in a personalized way.
We make sure that your visits remains as pleasant and serene as possible.
We hope that you will come with trust, which is the keystone of the good care of your companion.
We have a technical platform and qualifications allowing us a relatively complete care of your animal: internal medicine, general and bone surgery, medical imaging (radiography / ultrasound), blood and urine tests, cardiology, dermatology, chemotherapy, hospitalization …
We also do not hesitate to refer your animal to our specialized colleagues if indicated (endoscopy, scanner, osteopathy, physiotherapy, behavioral pathology) to optimize its management.
Veterinarians and caregivers attend at least one training each year to expand our skills and experience.
Our prices are transparent and we always try to adaptt our treatment according to the animal needs and owners budget.
please find below latest prices update:
Latest useful information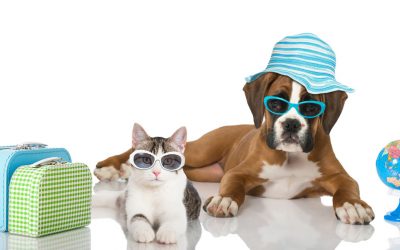 Tiques, Puces, Chutes, Leishmaniose, Soleil, Coups de chaleurs, Epillets, Intoxication, Baignade, Piqûres d'insectes, Morsures, Intoxication … et encore bien d'autres…
Dog leishmaniasis is a chronic parasitic disease caused by Leishmania infantum. This parasite infects certain cells of the contaminated dog. The transmission is made by …
Temperatures remain very high at the beginning of the summer period. Like us, our animals are exposed to heat and have trouble supporting it. It is therefore important to prevent …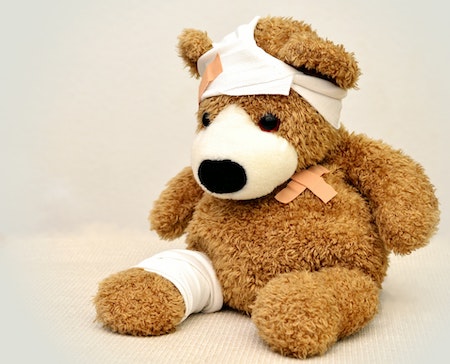 We take care of day emergencies.
Outside our opening hours, you can call on:
Urgences Vétérinaires Delta 
+ 33 (0)4 89 88 34 51
Home Veterinarian ADOMVET
+ 33 (0)4 22 53 05 05